Cool mobility: The 5-minute rule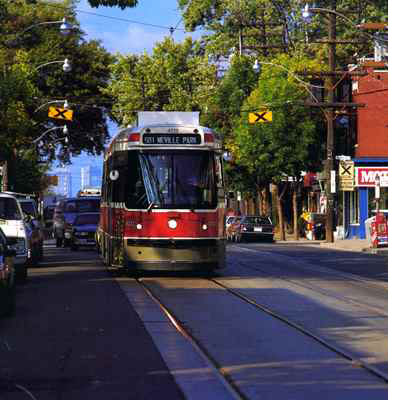 The average person avoids waiting more than 5 minutes for transit. That's a study that renowned traffic consultant Nick Poulos of Poulos & Chung (no web site) of Toronto, Canada presented, and is the reason why Toronto's streetcar is so successful. The subway in Washington DC has about a 5-minute wait during rush hour, and I can't tell you how great it is not to wait more than 5 minutes. San Jose's fairly new light rail system has a 10-minute wait (common for light rail) and isn't overly popular.
The bottom line? Stick to subways (fast and frequent) and streetcars (slower but frequent) and think twice about light rail (slow and infrequent).
ps Why streetcars over buses? Ride one of Toronto's streetcars and be careful not to fall asleep.