Investing in a healthy town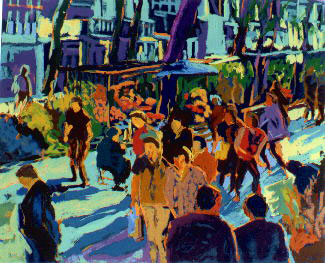 Here are the health-oriented town features that investors are implementing in the CoolTown model.
1. Genuine walkability. I mean 'genuine' in that people will actually want to walk to destinations, rather than it being a theoretical possibility. I see the word often abused as such. Few people enjoy walking across parking lots, especially at night.
2. Enough fast food joints! If you read the book Fast Food Nation you may never eat at one again. You'll see a lot more local businesses that promote the local economy, culture and people.
3. A 30,000 sf community center for ongoing recreational activities, plus parks and scenic jogging trails. Also, we should all know that as kids, any street without cars made the ideal playground.
4. Multiple dance venues for all kinds of music! I can't think of a better, safer, more social and entertaining way to get exercise at night. It's the CoolTown version of the tired bar scene.