How do you tell a neighborhood is safe?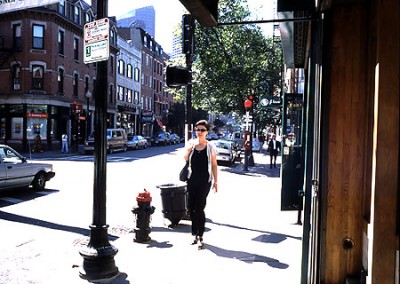 That's pretty easy – just observe how many women are strolling the sidewalks.
Women tend to have higher public safety needs (especially at night) than men do, and instinctively know which neighborhoods are the safest. The more obvious requisites include excellent lighting, the less obvious is a high enough density, as described yesterday.
If you stand on the streets of the North End in Boston at rush hour (for people, not cars), a significant majority of the 'commuters' walking home from the adjacent downtown are women. 'Unfortunately' for the women, the ogling waiters of Boston's Little Italy form quite the gauntlet along its restaurant-lined streets.