Government sponsored beer and live music?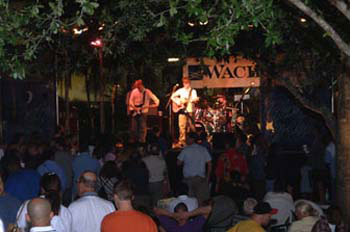 OK, so you still have to pay $3 for the beer, but the City of West Palm Beach choreographs the beer truck and local live bands every Thursday night in its revitalized town square. I was there on one of those nights and wish we had it here in Washington DC.
Clematis by Night was initiated by then Mayor Nancy Graham as a means of revitalizing the City's neglected downtown. Not only that, but she established a progressive, young planning department and attracted innovative investors to carry their vision out.
Read this article and you'll see why you need a mayor like Nancy if a CoolTown is ever going to see the light of day.