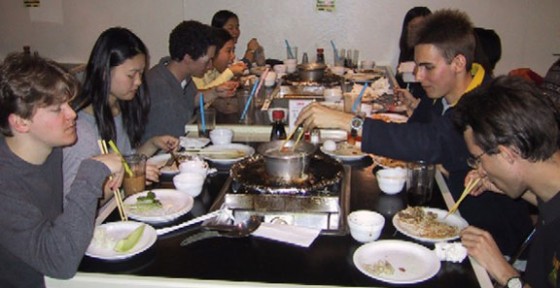 How can a town be fun if you don't have fun places to eat? My favorite restaurant when I lived in San Francisco was The Coriya Hot Pot, and still is.
The basic concept of this all-you-can-eat experience is that you cook your own food – known as hot pot dining – or hot-potting. All the vegetables, meats, etc. are laid out like a salad bar for you to choose from, followed by sauces (of which you can use recommended combinations). The fun part comes when you start cooking your preferences on the large round skillet in the middle of your table. There's even a pot of hot water in the middle of the skillet to make your own soup.
There's a constant flow of energy between not burning your broccoli, out-cooking your friends and laughing at it all.