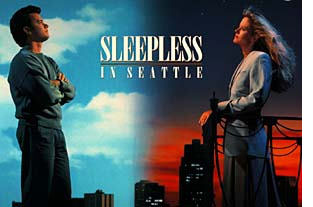 A few days ago I was listening to a traveling sports announcer exclaim that San Francisco and Seattle were two of the country's greatest cities (New York goes without saying). Sure, I agree. Then today I saw some evidence of that.
I came across three movies during the day on my travel day from Hawaii to Washington DC: Life or Something Like That, A Guy Thing and The Rock. They were set in Seattle, Seattle and San Francisco, respectively.
Watch a lot of movies if you want to know where the cool cities are. You can't have romance and intrigue without them.