A business community of learning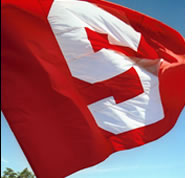 Other than quality of life, providing great jobs upon graduation is a key reason a city won't lose its university-generated talent. The question is how?
The concept of learning communities involves integrating learning with the real world, and Stanford is a model for creating a business learning community.
Stanford's Office of University Corporate Relations offers a corporate dream guide for its students – not only is there an ongoing research partnership with the hottest Fortune 500 companies, like at the MIT Media Lab, but Stanford has its own Monster.com-like job database, on-campus corporate interview sessions, job fairs and internships to help build relationships between students and the corporations in the surrounding area.
So, graduate from Stanford and have a job lined up, plus the nightlife of hotspots like Palo Alto and San Francisco. No wonder Silicon Valley is so desirable that no one can afford to live there anymore.