Steps to an Experience Town and beyond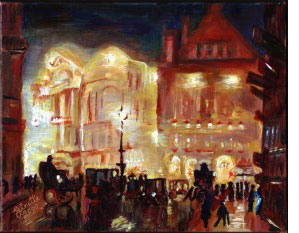 The economic steps to achieving an Experience Town can be compared with the progression to self-actualization in Maslow's Hierarchy of Needs.
1. Discover and extract commodities: The land/site, financial capital.
2. Develop and make goods: The physical town, ie New Urbanism.
3. Devise and deliver services: The right mix of dining/shopping/entertainment tenants coupled with community center for the residents.
4. Depict and stage experiences: The integration of the first three into both spontaneous and planned events, from a local third place weekly game of cards to a movie in the piazza.
5. Determine and guide transformations: Diagnosing and transforming people's aspirations, from losing weight to reducing stress, living richer or emotionally healthier, and starting one's own business to being part of a warm and friendly community.