Broadband = quality of life, jobs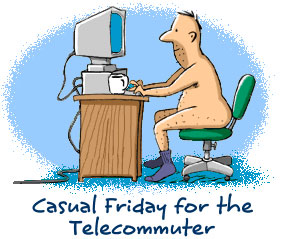 Understanding that people will be more apt to use technology they don't see, a town-wide broadband infrastructure may do wonders for the local economy and quality of life.
Quality of life: For urban dwellers, a fast network means one less reason to have a car, probably our least invisible technology. It essentially means you can work at home, or at your local third place w/ free wireless broadband. This magazine focuses on achieving this quality of life.
Job creation: I'm awaiting some studies from Corning proving that ultra-high-speed internet access creates more business opportunities and jobs than dial-up or even DSL/cable broadband, but I'm sure it wouldn't surprise you. In fact, prospective home buyers of the progressive new Orenco Station in Portland, OR wouldn't consider homes without at least broadband internet access, and this was well over five years ago. When DSL goes down in my office of creative entrepreneurs, people simply don't bother coming in.
Now, if you want to see accelerated job creation to revitalize economically-disadvantaged areas, implement that fiber optic infrastructure, which will be blogged tomorrow.