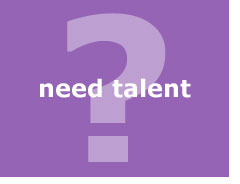 Continuing this week's focus on the CoolTown Program…
Why isn't my city attracting growth, excitement and prosperity like Austin?
Does your city produce and retain talent? Major universities produce talent. A creative city retains it. The tipping point to prosperity occurs when the two combine to form a formidable one-two punch:
1. Talent-Producing Universities
The SF Bay Area has Stanford; Cambridge has Harvard and MI; Austin has the 49,000 student University of Texas and Raleigh-Durham has UNC, Duke and NC State. All of these universities have partnerships with surrounding employers to help ensure jobs for its graduates, as well as talent for the companies.
2. Talent-Retaining CoolTowns
Say you have a prodigious talent-producing university, but what good is it if the students leave once they graduate, a phenomenon known as brain drain. It helps to think like a student – even the best job offer isn't attractive if the town isn't cool enough; if the dating prospects are less than stellar.
Ground-breaking research ties that cool factor to creativity. The nationally-respected Richard Florida Creativity Group released evidence that directly ties creativity (creative industries, diversity, patents, high tech) to city-wide economic performance (job and population growth, high-tech growth and changes in per capita income).
Understanding this then begs the question, "How do I attract creativity?", or in other words, "How do I attract creative people?" This leads to the title of this program, "How do I make a CoolTown cool?"