The Block, the Street and the Building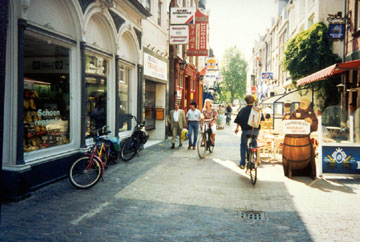 Today the blog focuses on the last of three key components of the charter as it relates to job growth.
The Block, the Street and the Building:
This is where it typically applies to tenants, to the employers. Streets, public areas and buildings that encourage human interaction best serve the high level of human networking needed for prosperous communities.
"A primary task of all urban architecture and landscape design is the physical definition of streets and public spaces as places of shared use (such as for business meetings, conferences and informal brainstorms.)"
"Streets and squares should be safe, comfortable, and interesting to the pedestrian. Properly configured, they encourage walking and enable neighbors (and employees) to know each other and protect their communities (grow their companies)."
"Preservation and renewal of historic buildings, districts, and landscapes affirm the continuity and evolution of urban society." This is the 'basic infrastructure' needed for establishing a high quality of life.