The CoolTown 'workplace resort village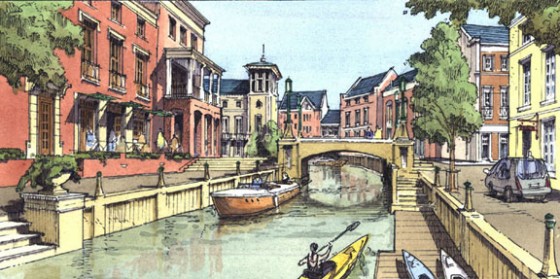 The image above is a hint at what a CoolTown workplace resort village could look like. This Fast Company magazine article of an Italian internet village for mobile professionals explains what such a place could be like, if it were isolated.
Now, take those two visions, mix thoroughly and blend into an urban fabric just waiting to be transformed into a 24-hour arts, entertainment and entrepreneur district. Suddenly, you'd have the brightest business minds taking 'creativity vacations' in these culturally, entrepreneurially intensive urban villages where inspiration, motivation and interaction would be the minute-minute norm.
Look at it this way – if people are spending thousands to take one to two week vacations to escape the monotony of their jobs, why wouldn't they take one to two weeks to immerse themselves in creative inspiration to escape the monotony of their jobs, make money at the same time, and still have the same amount of time (and more money) for that trip to Hawaii?
Image of Big Bay Point, Ontario rendering courtesy of DPZ & Company