Building community – virtually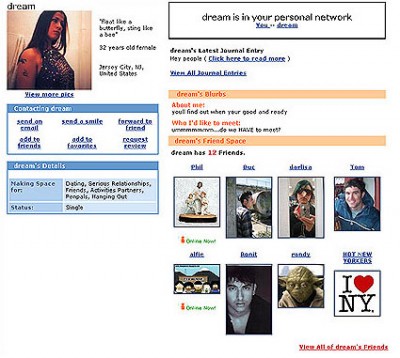 There's an old argument that the internet is isolating people. However, if you ask anyone in the net generation, they wouldn't know how to meet and keep their friends otherwise.
Take something as simple group email programs. About twenty of my college friends keep in touch this way, and we plan reunion trips every few years. There's no way we'd keep in touch like this without the internet.
Then there's services like Friendster, myspace and Meet Up that modern presidential campaigns swear by to build community, especially with Meet Up.
In the wake of September 11, companies began using video conferencing, finding that a video chat was tenfold more effective in relationship building over a phone call, and tenfold less expensive/resource intensive as flying.
Tomorrow: Applying a virtual network to the physical world.