Letting artists revitalize your downtown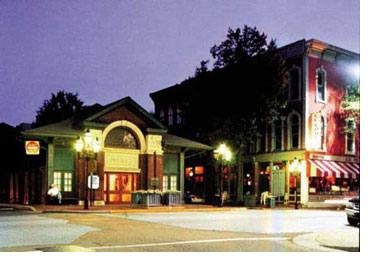 I'll be posting more photos of Italy's inspirational place-making, but this week I'll focus on the programs that make it happen – artist meccas – as CoolTown Studios begins to meet with public and private sector leaders in initiating CoolTowns of creativity within their cities.
First, one must understand that Creativity Drives the Economy.
Second, there's a CoolTown process to attract that creative core, not unlike what the Medici did for Florence and the Renaissance.
Third, you need examples. The town of Paducah, Kentucky for instance, considers its core creative community of artists its primary objective, and what the town is rather famous for. Read a concise summary of this model program for artists here.