A 1-bedroom here for $425/mo.? In the Washington DC area?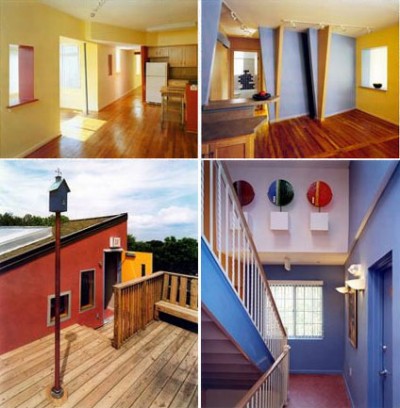 If you're an artist! One-bedroom units in this 12-unit building in the upcoming Mount Rainer artists' community are really only $425/month, thanks to the Housing Initiative Partnership in Maryland.
Mount Rainer, a neighorhood in Maryland at the Washington DC border, is focused on revitalization through attracting creative people – risk-takers at heart. This is a key attribute, being that the area was overrun by drug dealers just a few years ago.
The Mount Rainer Artist Lofts will provide 44 more units for artists, an $11.7 mixed-use building that was awarded $8 million of federal tax credits by the Maryland Dept. of Housing & Community Development.