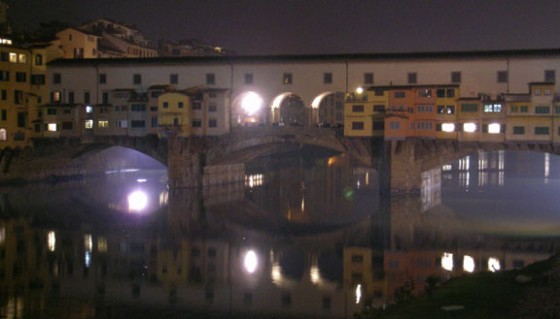 So what is placemaking? Here is 'place' defined: Any portion of space regarded as measured off or distinct from all other space. The key word is distinct. Making distinct spaces.
What are the principles of good placemaking? It essentially comes down to designing places primarily for people (as opposed to prioritizing planning around cars, for instance). It also involves creating places within places, like rooms within a house. Take the Ponte Vecchio in Florence (pictured) for instance:
The individual homes on this bridge are exquisite homes unto themselves, with perhaps some of the best views in the city. The interior pathway of the bridge is lined with interesting stores offering items you can't typically find. The pathway of the bridge appears like that of a main street, and serves as a grand lobby for both actual and wishful social interaction. Finally, the entirety of it is a work of art.