The Next Small Town Boom Towns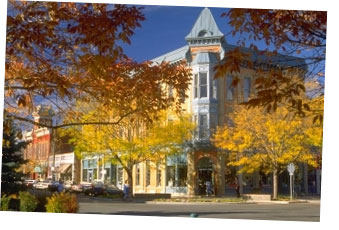 The other side to The Next Boom Towns? story is the focus on small towns (<1 million population). Because of their size, they have to be much more innovative than the big cities that already have a headstart, and it shows: #1 on the list is Boulder, CO. Not only does it have some of the greatest recreational amenities anywhere, but it boasts one of the best-looking (at night), most-active small town downtowns in the U.S.
#2 is Fort Collins, CO. I've never been there (comments please!), but it's been named "one of the best places to live in America by a number of national trend sources." Not a bad photo of the downtown either (image).
Santa Fe is #3. Also considered The most beautiful city of the Twentieth Century? That's not uncommon to hear.
Next you've got Charlottesville, VA and Boise, ID, both with active downtowns, youthful zest (the universities help) and lots to do outdoors. Notice that same pattern?