CoolTown Associate: Kennedy Smith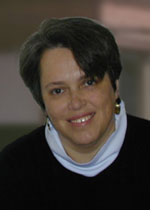 If you're wondering how your town center is ever going to compete with those regional shopping centers, Kennedy Smith is the person to call.
Now a principal with the Clue Group, she was the executive director of the National Main Street Center for 20 years, a progressive nonprofit that has established main street programs in nearly 2000 towns and cities, developing more than 57,000 new businesses and creating more than 231,000 new jobs. One of the most successful economic development strategies in the nation, the complementary efforts also involved taming the local-economy killing Walmartization of towns.
In March 2002, Fast Company magazine named her to its first-ever list of "Fast 50 Champions of Innovation, recognizing creative thinkers whose sense of style and power of persuasion change what our world looks like and how our products perform."
What's cool is that Kennedy is one of the best in the country at establishing programs that foster entirely unique experiences for downtowns that exemplify its local character, culture and economic strengths. For instance, you'll know which town center you're in. Try that with a Walmart.