The rise of live-work units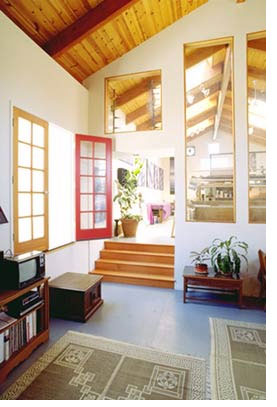 Where there's a rising demand in live-work, there's the spark of a new supply – live-work units. I turn the spotlight to Thomas Dolan, founder of the Live-Work Institute, to explain the three main types of live-work units:
• Urban lofts in renovated former industrial or commercial buildings, often but not always sold as condos. Urban lofts are now being developed as new, purpose-built projects. 3,500 have been built in San Francisco in the last ten years: all are condos. Other cities are following suit: Oakland, Albuquerque, Vancouver, Los Angeles, San Diego. These are all essentially infill housing products aimed at upper middle and upper income childless individuals or couples who might or might not work in the units–most will at one time or another. Market: yuppies, singles, dinks, and an important growing market: empty nesters and "e-tirees."
Editor note: Also, DINS, Denver and Atlanta. On the horizon are 'CoolTown urban lofts' – what the rest of the world can afford.
• Storefront townhouses in new urbanist greenfield communities, often called "live/works." Market: small entrepreneurs, artists, again empty-nesters and "e-tirees." Flexibility is key in this type, sometimes called a Flexhouse.
• Home office, really the mainstreaming of live/work, can be in a detached single-family house, but in a [conventional] subdivision will be a prescription for isolation, as anyone who has worked [in one] will tell you. Market: similar to above, but may be families (in which case live-near or live-nearby is a preferred proximity type), small entrepreneurs, telecommuters, startups incubating a business.
Editor's note: Look for Tom's new book on live-work with Andres Duany in the near future.