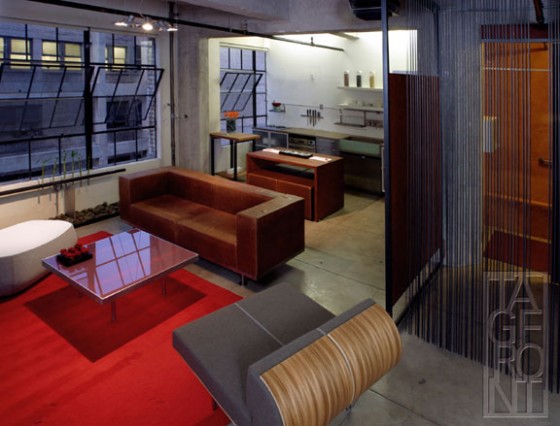 Now here's an example that takes full advantage of Not So Big living, courtesy of the Tag Front architecture firm.
Work at home? Live at work? Would you believe this loft is so space-efficient that it's nestled right in the middle of the firm's architecture office? Brings new meaning to the words 'commute' and 'late night at the office'. It's really most appealing if the architecture office is already in a cool neighborhood.
Kitchen or dining room? Since we really only need one of these places at a time, why not interpret that into a dining table that doubles as a kitchen workstation? See the chairs that completely slide underneath?
Open floor plan As blogged yesterday, open floor plans allow these kinds of spontaneous, creative, customized ideas.
But my city won't allow mixing residential and office… Your city may soon realize why more creative, entrepreneurial people are going rather than coming.