Niagara-on-the-Lake's Not So Big Homes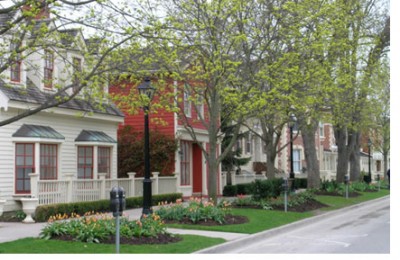 Last week the blog illustrated the virtues of the Not So Big House. Yesterday the blog profiled the picturesque town of Niagara-on-the-Lake. Today, a combination of the two.
The most immediate and noticeable value of these homes is that they're within walking distance of the town center. They just wouldn't seem half as charming otherwise. On the other hand, if they were all twice as big on much larger lots, there'd be half as many people walking and half of these specific neighborhood patrons for downtown merchants. Less safe, weaker economy.
The concept of not-so-big-house communities is also nicely explained here.