Passing through Niagara-on-the-Lake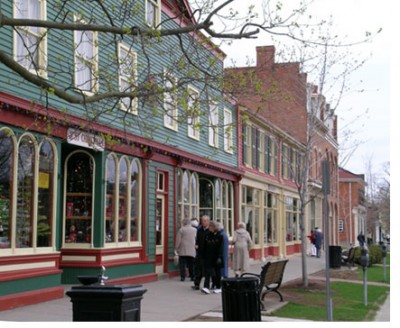 I happened upon the quaint little town of Niagara-on-the-Lake, Ontario, Canada today, and understood why the locals talked it up so much.
While it's not necessarily a CoolTown per se since it's not very affordable, there's some very cool things happening there. I didn't notice a single national chain on the entire main street, as all the merchants were unique Mom & Pops.
The town was very walkable. There seemed to be a fair amount of offices and residences above the stores and restaurants, and front-porched homes lined the narrow streets perpendicular to the main street, which was two or so blocks from a rather spectacular lake.