A third place for musicians (and wanna-be's)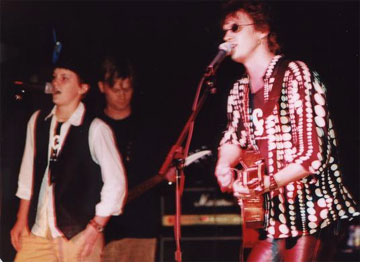 Ever wanted to start a band but couldn't find neighbors who were that hard of hearing? Or, ever knew someone who did?
There'd probably be a lot more bands, and maybe a lot more new, creative and polished music out there if musicians, and 'aspiring musicans' had a place to play.
That's what Nuci's Space in Athens GA is all about.
First of all, it's no coincidence that for a small town, Athens has quite a history of spawning bands (REM, B-52s, Widespread Panic). It's one of the most diverse, creative and open-minded places in the Southeast, and Nuci's Space is one such third place that provides that, along with a sense of community and support for musicians.
What attracts people is the ability to have professional practice spaces from $6-$10/hour. What keeps them coming back is the priceless opportunity to network and converse with people who have a similar passion.