First stop on our five-city tour?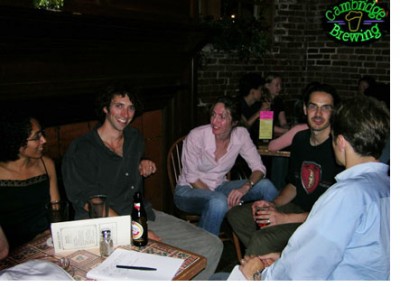 A local pub of course. In order to know where to go, my associate and I had to ask the locals: Ben and his friend, Deborah, and Jason, followed later by George, Kara and Russ. Although our heads were swimming with newfound facts and insights, we were able to identify four must-see places:
Harvard Square: Although this was on our list and the most active, architecturally-rich place in Cambridge, we didn't realize it had turned into a 'giant shopping mall'. Proof? It had become a haven for chain stores and teenagers.
Central Square: MIT's hangout. This is where the creative overflow in the immediate area has migrated to, where the rents are a lot cheaper and one will find a lot more live music. It's also home to one of the coolest stores – more on that later.
Inman Square: The only main street we visited not near a university and a subway station, Inman had the most established residents, and probably the strongest sense of community.
Davis Square: Near Tufts University in Somerville, Davis' theater, pubs, coffee shops and cafes now attract what the patronage of Harvard Square used to – creatives, bohemians and the budget-conscious.