Inman Square: Isolated, but homey, simple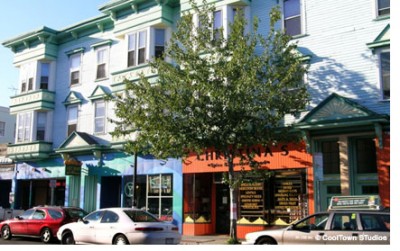 Inman Square is for the 'quiet creatives', those who want a slower pace, but still be able to meet interesting people in innovative third places. That's significantly achieved by its location away (but not too far away) from any university or subway stop.
Inman is similar in description to Central Square as far as venues and urban design (it is for the most part a four to five block main street). Intimate best describes Inman – the restaurants are stylish and average a tiny 600 sq. ft., it has a well-known improv tucked away, no shortage of thrift and hardware stores, great homemade ice cream, one of two locations for the creatives' favorite coffee place in town: 1369 Coffee House, and the best diner, S & S ("es and es" is yiddish for "eat and eat").
This is a neighborhood designed for long conversations on a Sunday morning.