Every retail-entertainment district needs a great venue developer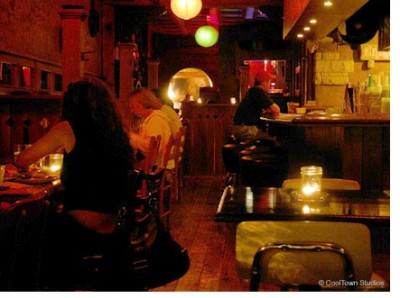 The biggest criticism to the idea of revitalizing and building neighborhoods and town centers is that they end up looking too new and sterile. Authenticity comes with an organic nature to development. Which is why the venue developer is as crucial to an area's success as a building developer or community developer. In fact, if the venue developer is good enough, the latter two become followers – and that may be the case in Madison, Wisconsin.
Local entrepreneur brothers Chris and Finn Berge opened a few restaurants, bars and markets in a rather ignored part of downtown Madison, but not before they traveled through over 40 countries, becoming intimately familiar with their culture and cuisine. The result is a multi-million enterprise of seven entirely unique, independent restaurants, bars, cafes and clubs, all of which are doing very well. The long-term result? Revitalization worth at least fifty times that in the immediate surrounding area – and immediately following the success of the new venues in formerly all-but-abandoned areas.
One of the reasons for success? Imagine an eclectic atmosphere like above, ordering a chicken dish that one would normally pay anywhere from $14-$18 for, and getting the bill for $7. Check out Natt Spil next time you're in Downtown Madison and Blue Marlin, Restaurant Magnus, Weary Traveler Free House, Barrique's Wine Cave, Barrique's Wine and Coffee Trader, Barrique's Market and Flatiron Tavern as well. Much of the excitement directy surrounding these venues came after they opened.