Is it time for the return of the pedestrian street?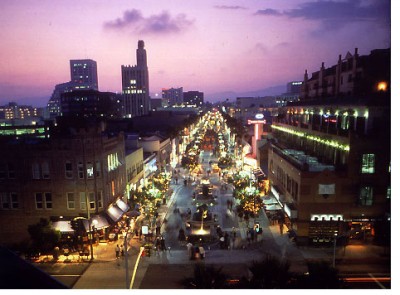 Hundreds of pedestrian malls built in downtowns across the country in the 1970s and 80s failed. However, downtowns overall failed during that time, as regional malls became all the rage in a time before people experienced traffic congestion.
Back to the future: However, regional malls are failing in the 2000s. Cities and downtowns are regaining population for the first time in 30 to 50 years in the 2000s. People are migrating back to city centers because sprawl traffic is relentlessly rage-inducing, in the 2000s.
So…
Look for the return not only of simple and modest pedestrian streets and places (rather than overdone pedestrian malls), but vibrant pedestrian streets and places, like:
Pearl Street, Boulder, CO
Main Street, Charlottesville, VA
Church Street, Burlington, VT
Ithaca Commons, Ithaca, NY
Aspen, CO
Iowa City, IA
Riverwalk, San Antonio, TX
Third Street Promenade, Santa Monica, CA
Powell Street, San Francisco, CA
Lincoln Road, South Beach, Miami, FL
Sacramento, CA
Denver, CO
Are there others? Please comment!
Here are some guidelines. to establishing a successful pedestrian street.