What are the different types of lofts?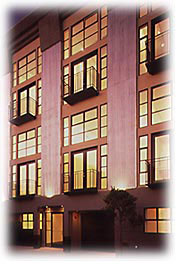 Bi-Level/New York-Style/Artist Lofts These units have lofted bedrooms and no interior walls. The have very high ceilings (15'+), and often seen as bachelor pads in movies. These attract a premium and were the lofts upon which the movement began.
Industrial Lofts – The most common form of loft today, usually converted warehouses and sometimes entirely new buildings, with high exposed ceilings, no interior walls, expansive windows and no lofted bedrooms.
Loft-Type Units – These are the next generation multi-family housing units inspired by the loft, though with interior walls/enclosed bedrooms. They have high exposed ceilings (min. 10′), large windows (min. 6′), open floor plans, and typically within a walkable urban or suburban town center location, very rarely in isolated locations.