The four phases of urban retail revitalization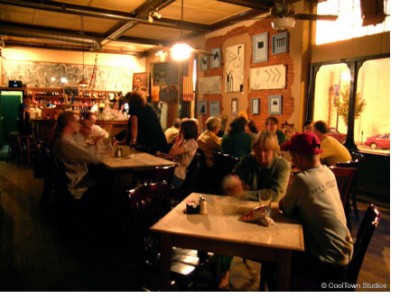 According to Steven Gartner, president of Metro Commercial Real Estate, the revitalization of urban retail follows four phases. Gartner played a leading role in Center City Philadelphia's expanding retail scene and many of its economically-growing neighborhoods.
1. Local restaurants, started by great chefs. Or visionary entrepreneurs who know great chefs, like a Chris and Finn Berge who nearly single-handedly revitalized commercial districts with destination restaurants. People will venture out to on-the-edge neighborhoods for acclaimed food, often in tiny venues, and will take even more risks for great live music.
2. Larger format restaurants that represent more of an investment and draw a larger audience from a larger geographic area. Essentially the same people as above who now have a more established customer base.
3. Locally-owned specialty retail shops, including art galleries. Yes, but only after there's a base population of diners and entertainment seekers that provide the foot traffic.
4. National chains These move in only if there is a weak sense of community, since these risk-averse businesses hike up rents and price local businesses out of the area. Otherwise, residents prefer independents that support their economy and culture. This is also the phase where grocery/supermarkets come in.