$150 million equity network for CoolTown redevelopment projects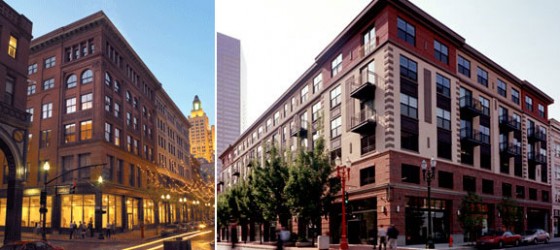 Got a cool project that needs capital? Need a project to invest in? CoolTown Investments is assisting a diverse network of real estate investors across the country ($150 million to date) to invest in medium and higher risk, medium-high return urban rehab/developments. One such fund focuses on investments of $3-$10 million each, which translates to $10-$30 million developments. The underlying philosophy of the investment sources? They understand the immense value of providing the kinds of developments that creatives truly want. These investors are ideal for developing a model example for the surrounding neighborhood.
Here is the basic CoolTown project criteria
– Urban/small city infill/rehab (as in the image), not suburban or greenfield, not new ground-up development.
– Target market consisting of, but not limited to the creative class, gen xers/yers, urban boomers, entrepreneurs, women, urbanists, early adopters
– Urban new urbanist/smart growth design principles
Here are the basics of the financial criteria:
– A minimum of $3 million, ideally $5 million in equity requirements, which typically means this is a $10-$20 million project.
– Partnership with an experienced local developer that can guarantee the construction loan.
– 2nd and 3rd-tier cities preferred. 1st-tier cities already suffer from hyper-inflated land prices.
– An area with strong population growth.
– The investment can be short-term or up to 8-10 years.
Invested projects will have the benefit of reaching into a 'beta community' of qualified residential and business tenants well before construction, aided by a monthly web visitor base of 14,000 people a month representing a demand that is waiting for such places to be developed.