Educational culture meets retail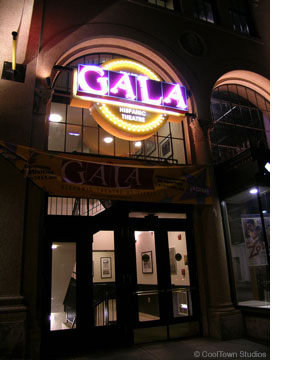 The conflicts: Museums and performing arts centers are struggling amid public budget cuts and a rather stuffy image. Meanwhile, downtown retail districts are having difficulties maintaining its local culture as well as attracting large crowds (as the old theaters once did).
The opportunity:In the words of retail entertainment expert Michael Beyard, "Retail entertainment offers these institutions an opportunity to broaden their markets and compete more effectively for consumers� time and attention in a crowded marketplace. In turn, cultural and educational institutions act as key anchors for retail entertainment destinations, providing the unique local character, cultural context, and educational aspects essential for long-term project success… the Gala Hispanic Theatre (image above) moved into the restored Tivoli Theatre in Tivoli Square, a small mixed-use retail development in Washington, D.C.�s rapidly revitalizing Columbia Heights neighborhood.
For those who need to learn about retail entertainment districts in more detail, check out his book, Developing Retail Entertainment Destinations.
Know of any such examples in your town? Comment below…