Cool finding its way to downtown St. Louis?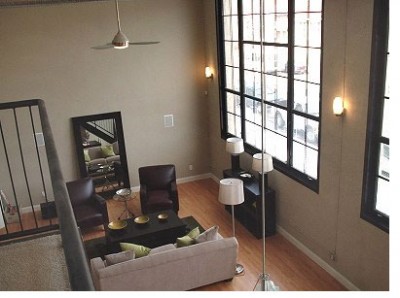 Let's put it this way – just the population increase of already maxed-out Manhattan, NY from 1990-2000 is five times greater than the entire downtown population of St. Louis today; 9610 people. Still though, it's the present that counts, and 1863 residential units have been added since 2000, with another 1050 in 2005 and an additional 1359 planned. Figuring 1.5 people per unit, that's a doubling of the downtown population since 2000!
Why are people moving downtown? The major reason is because developers are finally building places with interiors that people get excited about, like the lofts featured here. Secondly, they're building them at prices that buyers can afford at $150/s.f. ($1.05/s.f. rent), half the sales prices found in other cities (see Loft Housing Report). As one buyer put it, "I saw a living space I could only dream about in Chicago. The opportunity to get in on something like this is gone in most cities."
The urban fabric is already there, as every residence developed since 2000 through 2006 is a renovation of a historic building, most with substantial support from historic tax credits. 82% of the market-rate units are college graduates.