Global competition among cities fierce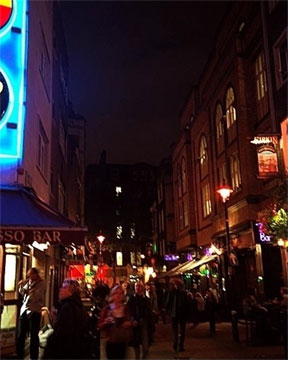 Economic competition among cities is greater than ever according to the Globalization and World Cities – Study Group & Network. Remember, creativity drives economic performance. Here's their list of the top economically-performing cities in the world, in order:
Alpha (First-Tier) Cities
New York, London, Tokyo, Paris, Chicago, Los Angeles, Frankfurt, Hong Kong, Milan, Singapore
Beta (Second-Tier) Cities
San Francisco, Sydney, Toronto, Zurich, Brussels, Madrid, Mexico City, Sao Paulo, Moscow, Seoul
Gamma (Third-Tier) Cities
Boston, Washington DC, Dallas, Houston, Atlanta, Miami, Minneapolis, Amsterdam, Caracas, Dusseldorf, Geneva, Jakarta, Johannesburg, Melbourne, Osaka, Prague, Santiago, Taipei, Bangkok, Beijing, Montreal, Rome, Stockholm, Warsaw, Barcelona, Berlin, Budapest, Buenos Aires, Copenhagen, Hamburg, Istanbul, Kuala Lumpur, Manila, Shanghai
The point is that each of these cities embraces creative, entrepreneurial neighborhoods and districts that definitely have characteristics worth studying, even for small towns. These places are often the catalysts for job creation, from the artist loft neighborhood of SOHO, New York to the active, pedestrian-friendly center of London's Leicester Square (pictured).
What neighborhoods in these cities do you think are cool? Please comment below