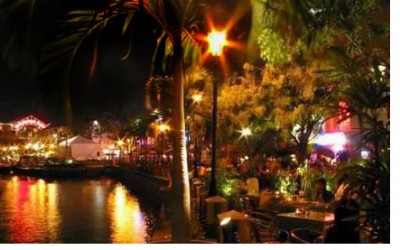 Global Austins are cities around the world that, like Austin, generate technology as well as talent, along with the culture, entertainment and quality of life to retain them. The term was coined in Richard Florida's new book, The Flight of the Creative Class: The New Global Competition for Talent.
As stated in the previous blog, the key is to understand the creative neighborhoods that catalyzed these cities and not to worship the city in its entirety, especially when it comes to placemaking/urban fabric. With that in mind, here's Florida's short list of Global Austins:
Dublin, Ireland – Ireland is the second largest software exporter after the U.S., and why are so many Fortune 500 high-tech companies moving there? One major reason is that these companies are going where the talent is, and that talent loves the 24/7 vibrancy of Dublin.
Singapore – Its government 'gets it' – and they're investing heavily in universities, creative industries and arts and entertainment (see image). More and more people from the U.S. are finding work there.
Tel Aviv, Israel – Top science and technical universities fused with world-acclaimed nightlife, great restaurants, cafes, pubs and outdoor dining are making it a booming city.
Also on the list: Bangalore, India; Seoul, Korea; Taipei, Taiwan and Beijng, China are also leveraging their high-tech industries with arts and culture.
Do you know of any Global Austins? Please comment below…