Maintaining great retail entertainment downtowns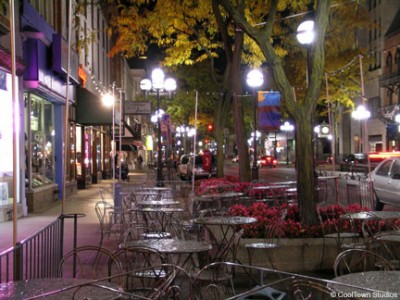 What are the primary trends, positive and negative, in creating and maintaining vibrant, safe downtown entertainment districts? The Responsible Hospitality Institute, which focuses on these very issues, conducted extensive research to arrive at the following:
Split-use districts: In cities that have achieved a 24/7 nightlife, the demographics often change rather dramatically at 10 pm, between people who are going home and people who are just arriving. Venues and main streets need to be able to accommodate the changing patronage to maximize their business.
Multi-use sidewalks: As streets become more pedestrian-oriented, they provide greater uses, from outdoor dining and entertainment to festivals. Potential nearby residents need to be aware of the issues of noise and activity before they move in, and main streets need to invest in maintenance to keep the areas clean at all times in line with the increase in people.
Displacement: As areas become more successful, rents rise and the independent businesses that established the desirability of the district in the first place have to succumb to the national chains that can afford the higher leases. This illustrates the value of independent-business-oriented business districts like Main Street Ann Arbor (pictured) despite the rent increases, as well as a strong sense of community.
District Life Cycle: Unique dining and entertainment businesses lead the four stages of main street life – emerging, developing, maturing and declining. Here's one look at that cycle. Main street management needs to be aware of these shifts in business types if they want to prevent a decline in either their inherent local character or economic vitality.
How do you see these issues affecting your downtown or main street? Speak your mind below…