Manhattan's smallest, coolest apartments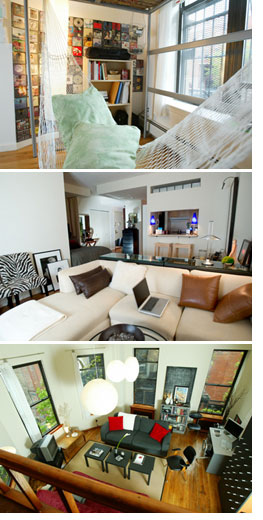 What better way to learn how to design and live in a tiny living space than through a first annual smallest, coolest apartment contest for Manhattanites, hosted by Apartment Therapy. Apartment Therapy, the brainchild of interior designer Maxwell Gillingham-Ryan, is an hourly (yes, hourly) updated website on all things innovative and inspirational when it comes to Manhattan apartment decor.
The apartment square footages of the five finalists? 250, 485, 300, 450, 186. No, that's not a misprint. Yes, people actually live in them, and when you see the photo galleries of each place, perhaps you would too. Sarah Susanka would be proud – these places are the residential equivalent of these cool independent coffeehouses that evoke an individuality and local character like no other – in the world – and that's no exaggeration. You can peruse tons of photos, reviews comments on the contest's link above, as well as images of 25 other apartments.
So, we know people will go to extremes to live where they want, and work there too. What will they put up when commuting to work? Next Monday.
What innovations have you seen in miniscule abodes? Speak your mind below…