Small towns that 'get' the creative class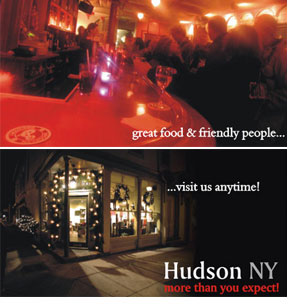 Some small towns that are looking to boost sagging economies and abandoned downtowns have committed to attracting the creatives. The results have been more than positive, as this article on New York's progressive small towns illustrates.
Within 10 years, Hudson's neglected downtown Warren Street became a vibrant destination by establishing 19 galleries, and 40 restaurants and shops focused on the arts community. Since 2001, home value increased 25%, the largest growth in decades. Hudson also has one of the coolest small town entertainment web sites around (image).
In North Adams, which has seen dozens of artist-oriented lofts and the Massachusetts Museum of Contemporary Art (MMCA) open, home values rose 20% based largely on arts-related development in what was a depressed economy. One of the 30-unit loft projects provided $6 million in revenue to the city in 3 years (includes general spending and tax revenues) – quite a feat for a town with 10,000 people.
Are you aware of any small towns that are rising from the ashes? Speak your mind below…