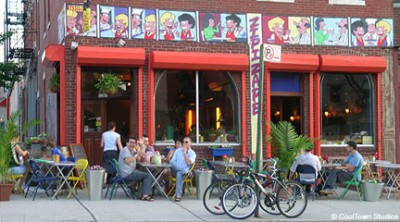 Brooklyn is no mere neighborhood in size. The fourth largest city in the U.S. with a population of 2.5 million, it's bigger than San Francisco, Boston, Atlanta and St. Louis combined, a statistic from this past Sunday's New York Times focusing on the borough's renaissance: The New Brooklyns: The Great Awakening. Check out Brooklyn visually from three residents' points of view in the accompanying slide show.
How did a veritable city that was completely overshadowed by Manhattan across the river begin to transcend its negative perception of being neither a place to visit nor to live in? Affordability and safety – and we'll cover these two NYC factors in depth next week.
From 1990 to 2000, car theft, robbery and homicide fell by 75%, 67% and 69% respectively. The previous crime history, however, kept Brooklyn relatively affordable for years. As far as convenience, it's long had one of the best transit systems in the country after Manhattan, with well more than one-third of New York City's subway stations.
However, why didn't its economic fortunes happen sooner? More tomorrow…
What's your opinion on Brooklyn? Speak your mind below…