Why are urban schools on the rise?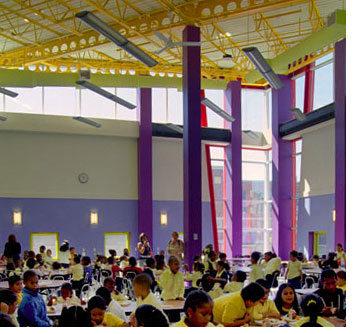 So, there was evidence given yesterday that urban, city, downtown schools are getting better.
Why? How?
Some of the school administrative reasons are as follows:
– Better managed, more results-oriented school leadership, with progressive mayors and experimentation
– The No Child Left Behind Act that revealed the achievement gap among ethnic groups, resulting in educators getting much more serious about teaching minorities.
I think a new generation of parents should be given way more credit than this. Parents and parents-to-be-but-don't-know-it-yet who embrace the diversity, community and culture of downtowns will invest in it, which is why you see the renaissance of so many downtowns (and exorbitant prices as a result.) They are also fully immersed in the internet economy, and find it easier to participate in what's thus increasingly becoming a customer-driven economy. The result is more charter schools, involved and connected parents, and dollars for urban schools, as well as a greater diversity of students and freshly-designed classrooms that rival the spirit-lifting lofts and open workplaces found in cities. It may not be surprising, given the assets, that the best schools in the nation will soon be in the cities.
Image: The Orchard Gardens K-8 Pilot School in Boston, MA.
Know of any successful urban schools? Notice any trends? Speak your mind below…