National homebuilders going urban?!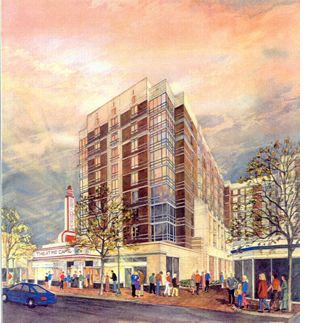 Ok, so now you know everybody's doing it if the likes of the largest homebuilders, like Beazer, Ryland and Pulte are focusing on urban housing.
In the long run this is a great thing, as they'll be helping to shift national institutional dollars (where an overwhelming majority of all investment dollars are) toward urban housing as well. In the short run, we're going to see some tacky, over-priced urban buildings with chains on the ground floor (with signs all in the same corporate font). Hey, it's a start.
Some excerpts from the Baltimore Sun and other sources:
Regarding building urban housing? "All want to do more, and this is why: Demand for the new homes is so strong that builders are raising their prices midstream – sometimes doubling."
5% of Hovnanian's (a national builder) business is urban. "But we expect that to increase dramatically," says a company spokesperson.
"We see more and more builders who used to only be in the county, and who quite frankly always downplayed the city… being very eager to enter the city now," said Sandy Marenberg of Marenberg Enterprises Inc., a local developer-builder that also advises others in the industry.
"We have sold out each time we have released a building – virtually overnight," said David S. Meacham, Baltimore region general sales manager for Beazer Homes.
"We've reached a critical point where… you feel if you're not there, you're missing something," said Tom Bozzuto, chief executive of the Bozzuto Group, another national builder.
Then there's the benefits to city government, as one official credits the urban residential boom for the City of Baltimore's unexpected $59 million budget surplus.
Image: The Whitney in Bethesda, MD by Bozzuto, incorporating a historic theater.
What's your opinion of national homebuilders going urban? Speak your mind below…