What? Single households now outnumber families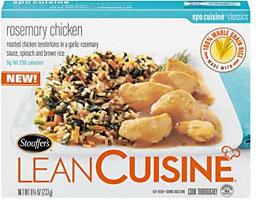 Yep, Stouffer's will be selling a lot more of these.
The census bureau reports that for the first time households with one single adult (31.6%) are now greater than those of couples with kids (31.3%.) Further details here. This should come as no surprise to those who are now aware that the average condo sells for more than the average single-family, as reported in yesterday's entry. The demand for condos (increase in number smaller households) is exceeding supply, thus the rising condo prices.
What's your opinion of this trend? Speak your mind below…