Been there, done that' doesn't always fly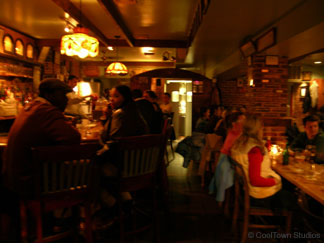 Ever walk into a neighborhood that people rave about, then wonder what all the fuss was about? At the same time, wonder why there are so many beautiful neighborhoods that people rarely talk about?
When a person gushes about their neighborhood, they'll often mention the great restaurants, hangouts and entertainment, that it's affordable, walkable and convenient, and that they like the people. It's a bit rare for them to say how well designed the architecture, parks and streets are, yet that's mostly all that visitors to their neighborhood will experience.
So… if such a great neighborhood doesn't have well-designed streets, buildings and public places, which is the case nine times out of ten, it elicits that 'been there done that' response from visitors. The unfortunate result? Developers and city officials will think the well-designed places don't need much character (ie chains, corporate housing and offices), and that the places with unique character don't need good design. Hope your head isn't spinning yet.
This site, and our work is about combining those two. There's also a members-only gallery of such places here.
Tomorrow, how to experience a great neighborhood hidden by less-than-stellar architecture and street design.
How do you get to know neighborhoods you haven't been to but heard good things about? Speak your mind below…