Mixed reviews for 'loftier' downtown L.A.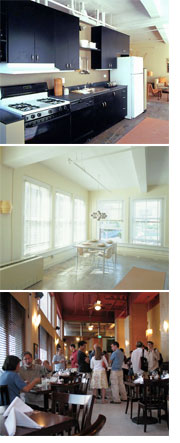 How popular is downtown L.A.? It's population is expected to double to nearly 50,000 by 2015. So what do people who live there think? The L.A. Times asked them.
It was fun in the beginning when things were more affordable
"The coolest people were here. There were rooftop parties and barbecues. It was a very social building. You would have parties every weekend." "There were a lot of people moving from all parts. Downtown was very economical."
The gentrifying crowd isn't as social, and perhaps care more about the investment than the living.
"I think the last get-together we had was four or five months ago." "I think property will be worth more in five to 10 years." "The people who are buying are investing in a hot market."
Yet, more investment brings more places to go
"All these new services – restaurants and dry cleaners – will ultimately provide them with an L.A. lifestyle that we have all become accustomed to, with all the perks." "Everyone loves the amenities, of course."
However, the local arts suffer
"…when you are an artist, you need larger spaces to work in, at a reasonable rent. Now, the rents are going up and the spaces aren't that big."
Solutions? Greater supply of smaller, simpler residences to keep prices low and artist housing programs. The 'flippers' – people who only buy to sell? You almost have to consider them as part of the development group, so buy as early as possible in new developments. When the overall supply catches up, the prices will stabilize.