Using virtual anthropology to build better places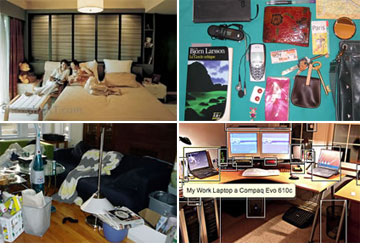 How do you best understand your customer? We looked at ethnography (being Jane Goodall) a while back – and it's time to immerse it in the internet generation.
From our friends at Trendwatching comes Virtual Anthropology – As consumers around the world pro-actively post, stream if not lead parts of their lives online, you (or your trend team) can now vicariously 'live' amongst them, at home, at work, out on the streets. From reading minute-by-minute online diaries or watching live webcam feeds, to diving into tens of millions of tagged pictures uploaded by Flickr-fueled members of Generation C in Mexico, Mauritius, Malaysia and dozens of other countries.
1. Live the lives of your consumers – Check out personal blogs, Flickr for photos and Buzznet.com and search by relevant terms (e.g. 'loft', 'coffeehouse') to better understand what people are into nowadays.
2. Roam the world's most inspiring places – The most successful entrepreneurs travel get hit with their greatest ideas by traveling the world, but you can also see what's hot in New York, Seoul, and London virtually as well.
It'll take time to create your own collection of what's out there to best thrill your customers (the time to build this site will attest to that), but it's necessary if you want to thrive.
We're doing our part by establishing beta communities to build cool, customer-made places.