Easing the transition from university to the 'real world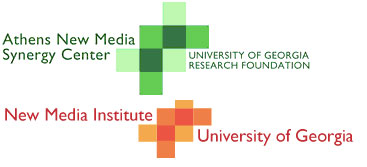 What good is a college town if the students leave right after graduating? Quality of life and affordability are major factors. Jobs is another, and here's how the University of Georgia (UGA) is establishing an entrepreneurial template for that.
The Athens New Media Synergy Center provides office space and business opportunities to accelerate digital media, wireless and software development companies. It is funded by The UGA Research Foundation as part of the university's commitment to economic development involving its research enterprise.
The New Media Institute is a University-sponsored program that provides technical web and multimedia development training to students to be able to compete in the digital age when they graduate. Many of the UGA students sorely lacked these skills. The students assist Synergy Center companies (one floor below) as part of their real-world-training curriculum.
Is the City of Athens contributing? In many ways, they've done the hardest part – the center and institute are smack in the middle of one of the most affordable, entertainment-rich downtowns in the country – which adds up to a pretty high quality of life.
Now if you want to throw housing in the mix, check out the Hinman CEO living/learning program at the University of Maryland.