Universities getting serious about retail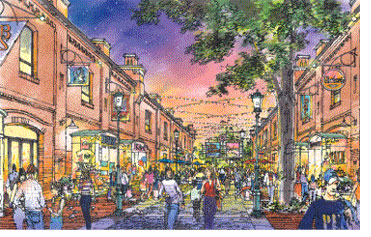 A University Business Magazine article on retail states that young people spent $169 billion in 2004 – which is why Universities are taking larger roles in the retail surrounding their campuses. The article then says that creating that right retail mix to cater to this market is extremely difficult for current administrations to figure out. Based on the number of suburban, chain-dependent models they subsequently list, I'd say they're right. It doesn't look like they consulted the students themselves, whom I doubt they're saying, "I've decided to go to this university because it has a Starbucks and a Barnes & Noble just like where my parents live.".
Check out this report on the top college retail centers instead. 87% independent businesses.
Meanwhile, Yale University students enjoy a great mix of indie businesses within a strong sense of place. It's crucial that the university has a staff dedicated to retail planning, including someone who scouts out businesses that fit the retail community. Bruce Alexander, who oversees the staff says, "A typical institutional response is to hire a real estate broker, and I don't think that's the most effective way to deal with retail in the periphery of a campus. I think you really need someone who is going to be dedicated to creating a merchandising plan, finding a lot of tenants, and being prepared to make a lot of cold calls in order to find the right mix."