More suburban home builders make the jump to urban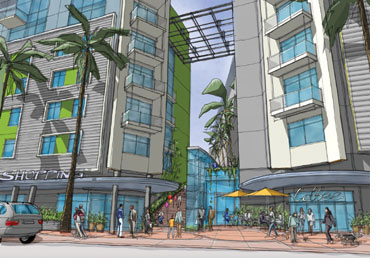 One of the greatest barriers to living downtown is that the scarcity of housing has often made it largely unaffordable. Fortunately there are further signs that this will start to correct itself as more major home builders make the shift to cities, and not only that, but creating new urban divisions to do so.
National builder John Laing Homes established a new division, John Laing Urban, that "will focus on development of new communities that will cater to the growing demand for housing options that capitalize on the convenience of urban living."
National home builder KB Homes opened KB Urban, which "will offer high-density housing opportunities where people can live and work in city centers while enjoying a high quality lifestyle. The market clearly shows a trend and demand for condominiums and an urban lifestyle."
While this doesn't mean that these new residences will be appealing to the creative core, and from the looks of things it probably won't, it does at least mean that they'll have more downtown urban choices and more affordable ones in the places that do appeal to them as a result.