Merchants take matters into their own hands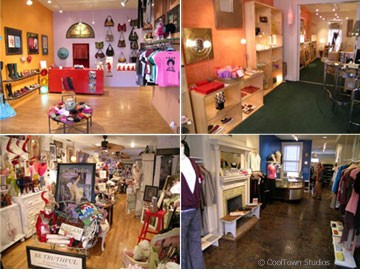 Yesterday's entry on how independent businesses can work together by forming strategic alliances. However, the models presented are bureaucratic structures that can take years to establish, and even though they're worth it, it's not in the spirit of how an entrepreneurial independent business operates.
That's why a group of merchants on U Street in MidCity, Washington DC formed their own ad hoc group and began a monthly tradition known as the U Street Shopper Social, aka the Third Thursday Shopper Social from 5-8 pm. A dozen or so stores simply came up with their own unique specials, named the event, then let people know through their collective mailing lists. The buzz creates quite a bit of press as well, and recently became a fixture on the neighborhood commercial district's online calendar.
Budget? Practically nil. Planning time from concept to execution? Days. Bureaucracy? None. Increased sales? A lot higher than that spent on the budget. Lessons learned? More tomorrow…