How did bohemia become a given in every town today?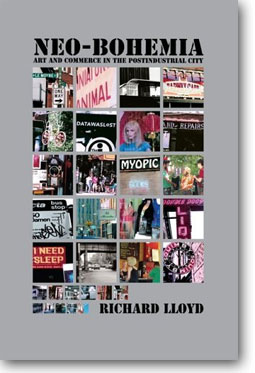 Just a few decades ago if you were a bohemian, you'd have to travel to Haight Ashbury, San Francisco or Greenwich Village to feel at home. Today, every town has its own 'Greenwich Village'. What happened? That's the underlying question that Vanderbilt professor Richard Lloyd answers in his new book, Neo-Bohemia: Art and Commerce in the Postindustrial City.
The simple answer? Because our evolving creative economy depends on it. The information economy has spawned the rise of media, tourism, advertising, and design, among many others that depend on a rich pool of creative talent. Not only has this underground creative population become desired by the modern economy, but in many ways has become the foundation for it with a documented population at 38 million.
So, a contemporary bohemian need not travel to one of either coasts to find an enclave of fellow creatives, indie restaurants, music, affordable housing, and a progressive vibe, but to find that cool neighborhood in their own town.