More evidence: Main streets are in, malls are out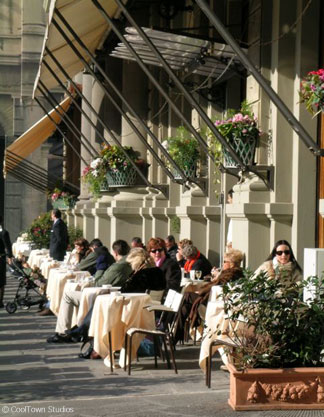 For the last few decades, we were pretty much forced to drive to malls to shop at chains. It seems like the tide is turning, as one retail consultant puts it, "The behemoth mall is clearly giving way to more manageable, accessible and open-air centers." In other words, downtown main streets are 'in' again.
In this Wall Street Journal article, the company that owns all those 'Mills' malls, Mills Corp., is being sold on account of disappointing performances over its 42 malls. The tipping point hit only within the last year, as the malls were doing fine then. However, 'urban' and 'downtown' were deemed 'cool' and safe by the general population, along with rising gas prices, the inevitable fate of the largest mall developer accelerated.
Still, like anything, it's wise for main streets to understand what made these malls successful for so long, and that's largely attributable to combining retail with entertainment. What were food courts in malls can become dining piazzas in downtowns. Multiplex mall theaters can move to main street. Even indoor recreation like climbing walls and simulated-experience arcade games can find a welcome home in cities rather than in the megamalls.